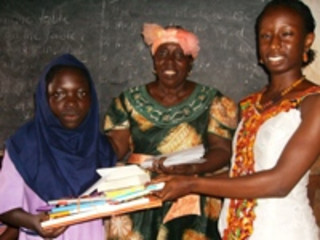 Give a year of education to a child in Sierra Leone!
Most Sierra Leonese live in extreme poverty and children struggle to overcome the highest child-mortality rate in the world. Many children – especially girls – are withheld from school: their parents cannot afford the meagre cost to send them.
SeeYourImpact partners with Door of Hope to ensure children have the healthcare and funding to attend school. Your gift of $480 will transform a girl's life – by sending her to school for 1 year!
You'll supply her tuition, books, and school supplies. You'll even provide an entire year's worth of school meals! Don't wait – invest in a child's future today.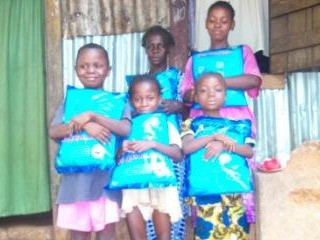 Give a set of mosquito nets to a family in Sierra Leone
Most deadly mosquito bites occur at night, when children are sleeping. Yet many families in Sierra Leone do not have a mosquito net – the most effective way to prevent malaria.
Door of Hope, a SeeYourImpact partner, works in Sierra Leone providing insecticide-treated bed nets. With a gift of just $50, you will provide a life-saving mosquito net for an entire family in need. Please give $50 and help a family survive.
Proven Idea! Distributing free bed nets to prevent malaria was proven effective by Innovations for Poverty Action (IPA), a nonprofit dedicated to creating, evaluating and replicating innovative solutions to development problems.
Help educate and care for a child and transform a nation: A gift of $900 per year covers all expenses for giving a child the following loving services:
A healthy breakfast and lunch
Tuition, books and school supplies
After-school tutoring supplies, including teachers
Social workers and home visits
Tell us why you this cause!